When moving your belongings to a new apartment, the safe transportation of houseplants can be just as tricky as packing a set of china dinner plates. Whether you've received one as a special gift or have watched one grow throughout several years, it can be tough to throw away or leave behind a beloved plant member. Recently, I had a friend ask me tips for moving some of her plants from New Jersey to her new home in Atlanta. To be honest, I don't have a ton of experience with transplanting plants, aside from the few that I moved across towns between apartments. So, I did some research and came up with some helpful guidelines for my friend. For those of you who are relocating and looking to take your leafy friends with you, here are some top tips to ensure a smooth moving process with houseplants or even transplants from your outdoor garden.
Make Sure Your Plants Will Survive Moving Across Country
If you're moving plants across the country, or between two very different climates, like my friend Gretchen, you'll want to first consider what plants will survive and thrive in their new home. For example, if you're moving from Florida to Maine, probably best to leave behind your citrus trees. After their first Maine winter, those puppies will be toast! If you're in doubt, consult a climate map to see which zone your new home is in. Then, look up which zones your favorite plants grow in, and make sure their new home will be a good match for them.
Find the Right Movers for a Cross Country Move
Depending on where you are moving, you may have to transport your plants on your own. Most interstate moving companies will not transport plants or have a limit on how many miles they can move with a plant in tow. I contacted these movers, to find out more about why this was the case.  They mentioned that some states have tricky regulations to navigate regarding which plants were allowed to cross state lines (see more below). Additionally, they shared that plants are on their non-allowables list due to their perishable nature. In the case of a cross country move that takes 2-3 weeks, without sunlight or water, most plants would die. Some companies will transport plants if you're moving within a certain radius, so before assuming it's a no, call and ask! If you're moving to a new country, you might even have to ship your plants through a postal service or another costly service.
Know the Regulations With Moving Plants Across State Lines
When considering an out-of-state move, make sure that your plants can be transported over state lines, even if you're the one driving. There are a surprising number of plants that aren't allowed in all 50 states, and officials may even want to inspect your plants before you cross over a state line. By reading the laws and regulations enforced by the National Plant Board, you'll be better prepared with the procedures before you make a move.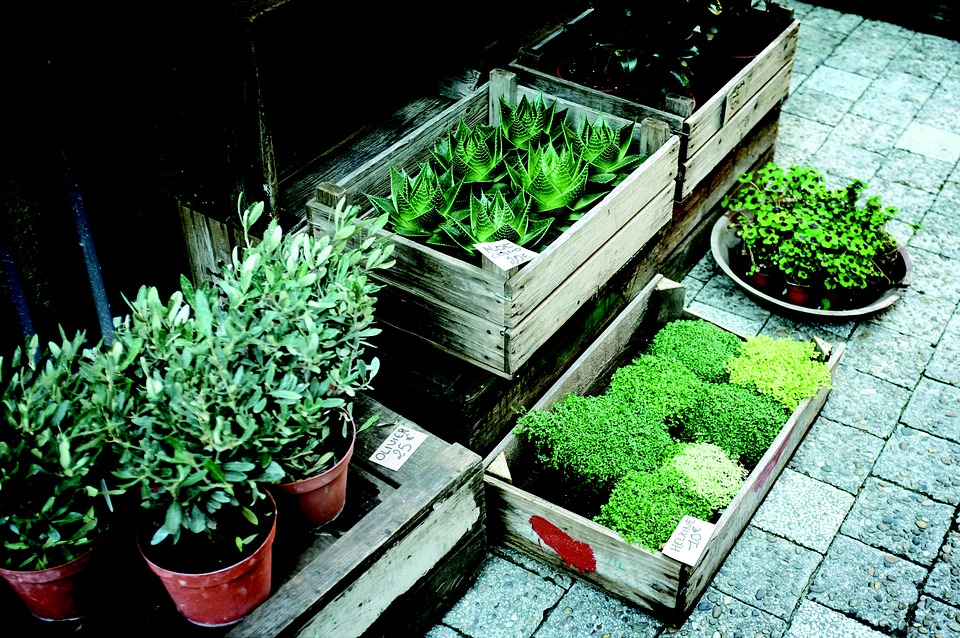 Plan your move ahead of time so that you can take all of your leafy friends safely with you!
Prepare the Plants for a Move
Start preparing your plants for the move by using the checklist below:
Remove plants from their containers if the pots are fragile or heavy.
Trim the newer growth of large plants to make them easier to handle (do not cut ferns, cacti, or succulents).
Inspect the plants for pests and apply pesticides if needed.
Water the plants two days before the move, making sure not to overwater.
Move the Plants Safely
The best way to move plants is by transporting them in your car, as the temperature can be controlled and has access to fresh air (unlike most moving trucks). If the weather is hot or cold, protect your plants with paper bags or newspaper and make sure not to place them in the trunk or direct sunlight. You can also safeguard their soil by adding sphagnum moss to the top layer. Cardboard boxes that are punched with holes make perfect plant containers, especially when coated with balled up newspaper or bubble wrap and can be placed on the floor of a car or moving van.
Unpack your plants immediately after arriving at your new destination. Put them back in their old pots as soon as possible and give the soil a small amount of water. Some plants may find the moving process traumatic, so be sure to provide tender loving care for the next few days.